Excellence

Within Reach
Norac Pharma is a preferred California-based API contract research and manufacturing organization offering close partnership in bringing drugs to market through excellence in process development, analytical services and cGMP manufacture of Active Pharmaceutical Ingredients (API's) & intermediates. With over 50 years of API experience, including expertise in Controlled Substances and Potent Compounds, Norac Pharma delivers timely, efficient, and regulatory-compliant service in support of your API development needs. Our excellent track record in successful project delivery along with our extensive experience justifies your confidence in our ability to deliver, irrespective of target chemistry complexity.
Exceptional Chemistry - Creative Solutions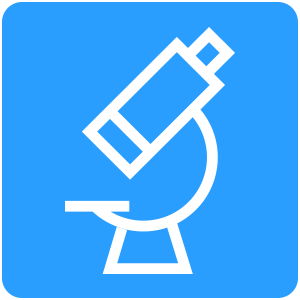 Welcome to Norac Pharma We are (in the words of our clients) the contractor of choice for close partnership in process R&D and API supply.
Our primary focus is to provide process R&D, analytical and manufacturing services in support of early phase drug development although we do also handle projects spanning all phases of preclinical and clinical studies as well as commercial manufacture for niche products. In addition, we are licensed and experienced in research, analysis and manufacture of (schedule 1, 2 and 3) controlled substances and potent compounds.
We pride ourselves on our creativity and flexibility in tailoring proposals to ideally suit our clients' needs, whether that is for rapid API supply or for longer term optimal process definition, whilst maintaining strict control of product quality under all circumstances.
Our single-site location and relatively small size means we take the progress and success of each and every project very personally. Our simple organizational structure, taut project management systems and multi-functional project teams mean we are able to mobilize resources very effectively to expedite project progress.
Despite our small size, our comprehensive equipment, facilities and breadth of experience and expertise across all functions exceed the standards of many larger organizations. This allows us to accommodate all the challenging needs of modern API development whilst delivering personalized service for each of our customers.
Despite an increasingly competitive market, our clients' experience is that Norac Pharma beats our competition for overall project value. This is thanks to the high added-value we offer in terms of innovative excellence in process design, our very effective project management and our clear, friendly and open communication (internally and with our clients). All of these elements come together to deliver absolute confidence of material supply and product quality, which are of course critical to our clients' drug development projects.
We hope that, having visited our website, you'll also soon give us a call or pay us a visit at our physical site to get a more tangible feel for what we can do to expedite and support your drug development needs.
Thanks for stopping by!
Best regards,
Lee Miller