Our
Mission:
To fully meet our clients' API process chemistry, process analytical, manufacturing and regulatory support needs through close partnership, flexible responsiveness and with absolute confidence in our ability to deliver required quality on time and in full quantity.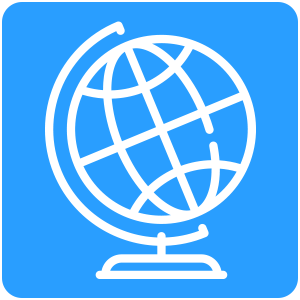 Norac Pharma has over 40 years of active pharmaceutical ingredient (API) manufacturing experience.
We handle a very broad portfolio of contract API projects requiring process R&D, chemical literature review, process chemistry innovation, analytical method development and validation, manufacture for preclinical studies, as well as FDA approved cGMP manufacture for clinical trials and also cGMP manufacture of established commercial products.
We have a first class group of highly experienced, innovative and creative synthetic organic chemists, process chemists and analytical scientists who are well equipped to handle and add value to projects through innovative application of process know-how to solve client process and manufacturing problems and have indeed been able to utilize that expertise to prepare and file quite a number of process patent applications.
We are able to accommodate an almost unlimited range of chemical reaction types and conditions. We have tools to afford fundamental understanding of reaction mechanism and kinetics including in-situ real time reaction monitoring using Mettler Toledo FTIR ReactIR probe, Lasentec FBRM for real time crystallization monitoring as well as the normal range of analytical instrumentation for reaction monitoring and product analysis including GC, HPLC, GCMS, LCMS, LCMSMS, ion chromatography, 400 MHz NMR, charge aerosol detection for analytes lacking UV chromophore, Karl Fisher, IR, optical rotation, and others.
Norac Pharma takes process safety very seriously and we are certified by SOCMA as part of their ChemStewards program with Performance Improvement Award recognition from SOCMA for our safety procedures. Our process safety procedures include use of Fauske Associates Advanced Reaction Safety Screening Tool, CHETAH software for heat of reaction calculation and adiabatic temperature rise estimation, DSC for material stability testing and rigorous procedures for safety assessment, risk determination and risk mitigation.
Our manufacturing facilities cover a range of scales from laboratory scale (for supply of 50g to 100g), through Kilo Lab scale (for supply of 0.5kg to 5kg) up to Pilot Plant for supply of 10's kgs up to 100's kgs of API. We also have segregated high containment facilities for safe accommodation of potent compound handling and manufacture and we are DEA approved for handling and manufacture of controlled substances.
Our quality control and quality assurance groups are second to none in tracking and confirming rigorous compliance with current Good Manufacturing Practices (cGMP's) suitable for clinical use of the API's we make.
We supply process R&D services and API manufacturing services to a wide range of pharmaceutical clients ranging from small virtual biotechs to good sized biopharmaceutical companies across the breadth of USA and pride ourselves on superior quality of process R&D service, close partnership, transparent project progress communication and ongoing follow up business as well as business referrals based on an excellent track record of successful project delivery for which references can be provided from many satisfied clients.