API Research
& Development
Norac Pharma's Process Research and Development (PRD) group provides process discovery, research and optimization services for the preparation of Active Pharmaceutical Ingredients (APIs) and advanced intermediates. At project kick-off, Norac Pharma sets up a secure, shared electronic document repository to facilitate the exchange of technical information between Norac Pharma and the client company. Projects are initiated in well-equipped synthetic labs and move into modern Kilo Lab or Pilot Plant facilities for manufacture. Development capacities within the PRD group can span scales of tens of mg's to tens of kg's, and can be carried out under non-GMP or GMP, as required.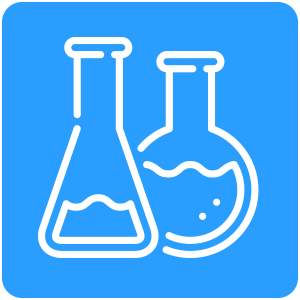 In our kilo lab facilities, Norac Pharma has multiple walk-in hoods, flasks and jacketed reactors of all sizes (up to 50L), advanced distillation equipment, large- and small-scale rotary evaporators, and drying ovens. Chromatographic purifications can be accomplished using preparative HPLC and MPLC, operating at both high and low resolution in 1" and 3" column diameters.
Work performed within our kilo labs can then be passed over seamlessly into our pilot plant facility where much larger reactors, evaporators, and chromatographic equipment are available along with sophisticated chemical engineering support.  Virtually any common organic reaction can be performed including enzymatic, high pressure, and photochemical transformations.
The PRD chemists work closely with analytical chemists to develop highly reliable analytical methods and to identify unusual reaction by-products using modern instrumental methods.