Lee Miller
Lee Miller is the President and Director of Operations at Norac Pharma. Mr. Miller is responsible for all aspects of the business while maintaining particular interest in scale-up and new product manufacturing. Mr. Miller has been in the pharmaceutical manufacturing business for over 35 years from API production to finished dosage form. His expertise is in the conversion of Pilot Plant production to efficient commercial scale production. Mr. Miller's contributions as a member of the Norac Pharma management team since 2000 have helped to double the output of some of Norac Pharma's manufacturing processes as well as the design and construction of new facilities to meet the growing demand for commercial products. Prior to joining Norac Pharma, Mr. Miller was the Operations Manager at Sulzer Biologics in Golden, CO where he developed a manufacturing team to extract and isolate proteins. Mr. Miller also managed manufacturing activities at Hauser Chemical Research in the extraction and purification of novel compounds.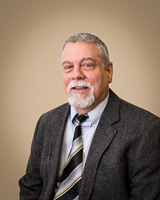 Lee Miller
President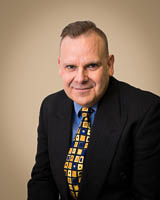 Peter Leeming, BSc, PhD
Vice President & Director of Process Research and Development
Peter 
Leeming
Peter Leeming is the Vice President and Director of Process Research and Development at Norac Pharma. He leads the process research and development activities at Norac Pharma concluding with new product manufacturing for both contract pharma and "in-house" active pharmaceutical ingredient (API) projects. Peter has accumulated over 23 years of industrial process R&D and manufacturing experience in both the fine chemical and pharmaceutical industries working initially for NSC Technologies (a division of Monsanto NutraSweet) followed by Great Lakes Fine Chemicals Division and Albany Molecular Research (AMRI) before joining Norac Pharma in 2008. Peter's academic qualifications comprise 1st class honors degree in Applied Chemistry with professional experience and a PhD degree from the University of Salford in the United Kingdom with subsequent Postdoctoral research studies under Professor A. R. Katritzky at the University of Florida and then Professor T. C. Gallagher at the University of Bristol. Peter brings to Norac Pharma a sound scientific and scale-up background from both the fine chemical and pharmaceutical industries along with a solid comprehension of cGMP requirements for successful scale-up and manufacture at metric ton scale. Peter's responsibilities at Norac Pharma include assisting his staff in defining robust and safely scalable processes for supplying API's across all phases of pharmaceutical development, from discovery through preclinical, clinical trials, through process validation and commercialization. Peter has also been involved in DMF submissions for numerous API's being developed by Norac Pharma as well as assisting clients in filing IND's in early phase API process development activities.
Randall
Wong
Randall (Randy) Wong heads the Quality Assurance and Quality Control Departments of Norac Pharma and oversees the overall Regulatory Compliance program at the site. Randy started his career at Norac in 1986 and has served in various capacities within the company, including Quality Control, Production Engineering, Technical Product Management, and Project Management. Randy was appointed Director of Quality Assurance and Regulatory Affairs in 2001 after holding the position of Quality Assurance Manager since 1999. During this period, Randy has helped to implement modern and robust Quality Systems and cGMP compliance programs, and also facility renovation and improvement projects at Norac Pharma. He has been involved in two Pre-Approval Inspections, both resulting in FDA recommendations for product approval, as well as routine inspections by the FDA and DEA.
Randy's background includes a degree in Manufacturing Engineering from California Polytechnic University, Pomona and a Certificate in Pharmaceutical Engineering from Cal State Fullerton. He is an ASQ Certified Quality Auditor (CQA 2001), and also Regulatory Affairs Certified (US-RAC 2002). He is a current member of ISPE, ASQ, and OCRA-DG.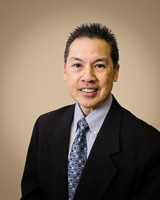 Randall Wong
Director of Quality Assurance and Regulatory Affairs